HOW WAS YOUR DAY?
LET THEM KNOW.
When you're finished with the shooting, you can send the log to the post-production department to begin editing.
The report is fully detailed and a color based system lets you get the good and bad takes at a glance.
You can still edit the comments and the rating of each take but you can't remove any line of the log.
That's because, whan using a physical slate, you can't remove a shot: once it's recorded it's permanently on tape.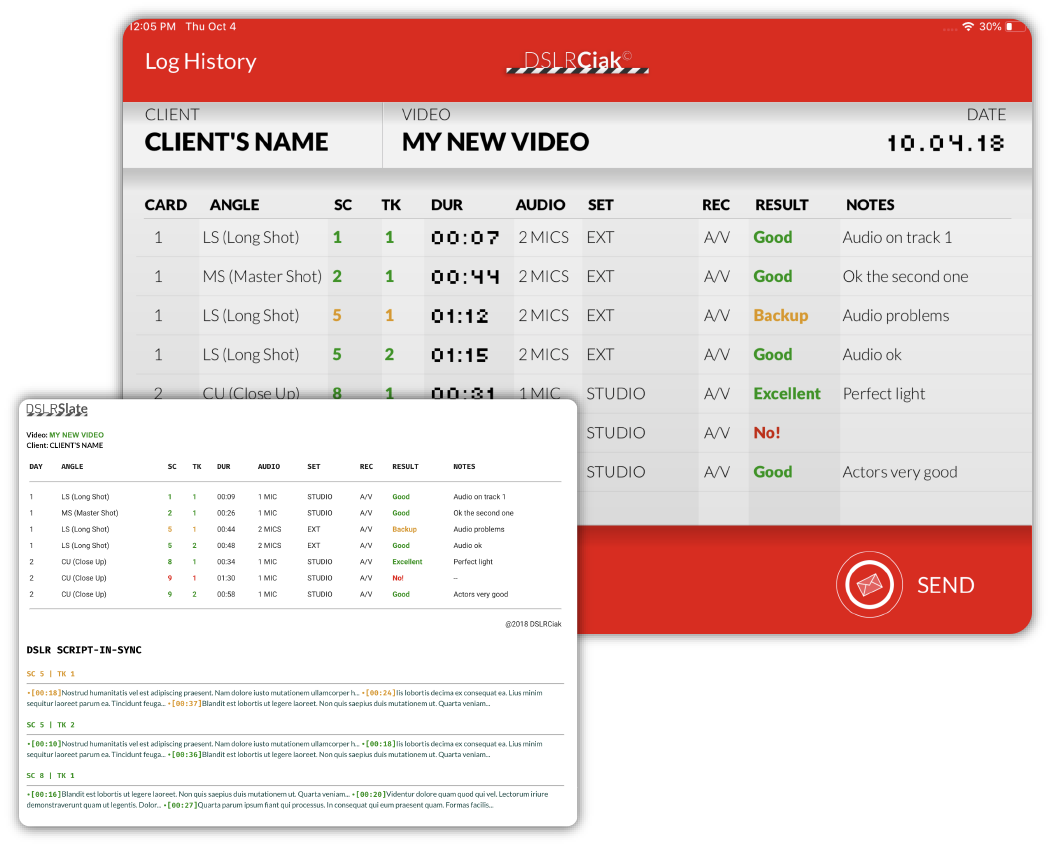 DATA COLLECTED IN THE LOG
FOR YOU TO KNOW.
When you set a Project in the corresponding section, the LOG system reports all the infos of your shooting:
Scene, shot, take and angle.
Roll number.
Day of shooting.
Audio, video and set parameters.
Result of each take and notes (if any).


Prompter sync data: the timecode of each paragraph during playback.
Text snippet of each paragraph.


The complete storyboard as pdf attachment.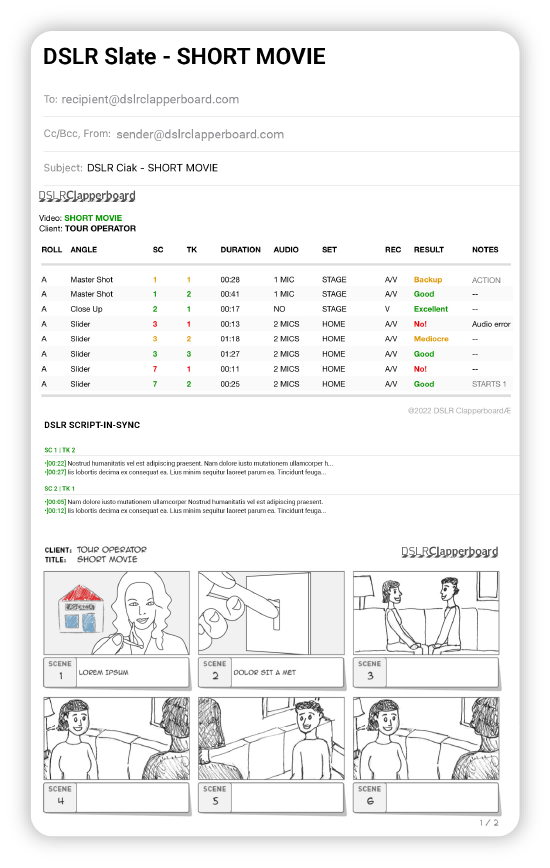 LET ME HELP YOU IN ADVANCE...
THINGS I KNOW.
There are chances you can't send an e-mail from the log history panel.
That's because the iPad has to know who's the sender of that e-mail, so be sure to have at least one e-mail address configured in the settings of your iPad.
That's the default address that Mail will use to send your e-mails from.